Did you know you can train to teach Buggy Beat?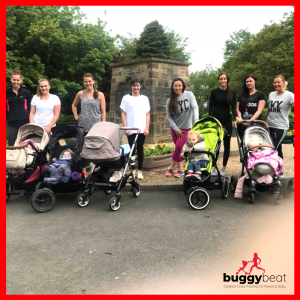 ===What is BuggyBeat?===
BuggyBeat was created by the international fitness leader and proud mum Rachel Holmes. BuggyBeat is the combination of Rachel's expert fitness and nutrition knowledge alongside her experience of being a mum to bring you a unique, parent friendly fitness programme.
At BuggyBeat we understand how difficult it can be to find the time to stay fit whilst caring for a little one. That's why Rachel created a programme that combines keeping fit and spending quality time with your baby or toddler.
===The Buggy Beat Training Is Completely Online ===
Our Instructors are launching all over the UK and the response has been INCREDIBLE.
I will be coaching and guiding you through the whole training and as you go along. For your certification, you will do a lesson plan, and marketing plan to gain your BUGGY BEAT certificate.
Once you have your certificate you will be eligible for FITPRO insurance or you can check with your provider as you may be covered. Buggy Beat Instructors are insured with Balens, Sport 4 Fitness and many more.
The course is endorsed by CIMPSPA and recognised with FITPRO.
You can be an Urban Buggy Beater, Suburban or Countryside Buggy Beater…. the possibilities are endless:
Think Outside The Fitness Teaching Box: