Hey see a snippet of some of our wonderful classes all over the UK through the start of August!
"A glorious day for Buggy Beat this morning at Cliffe Castle. It was great to welcome Caroline and Arron and to just have a warm and dry session with some chilling babies. Shame I can't say the same about my own" @bethbrunskill_pt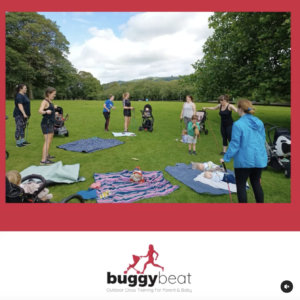 "At Buggy Beat we like moving.
The little ones like playing with toys, having cuddles and most of all watching their Mamas move!
Another wonderful morning at Buggy Beat. This was the first exercise some of these ladies have done since having their babies.
Well done Mamas
If you'd like to join us next Tuesday at 10 then drop me a message.
Whatsapp Nic: 07764477559 @wimbofitness "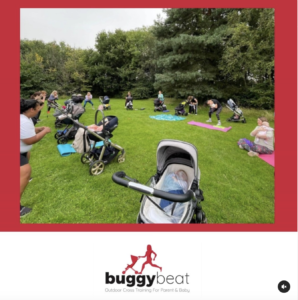 Buggy Beat Shepton Mallet
Collett Park (Bandstand) Weds 9.15am
£6 (45 mins)
⭐️Free First Trial Session ⭐️
Does my little one have to stay in the pram during a Buggy Beat workout?
"Absolutely not! We welcome crawlers, toddlers, babies and pre-schooler children. We stay in one place in the park and they are welcome to run around and join in. Bring a picnic blanket, toys and snacks for them while you workout."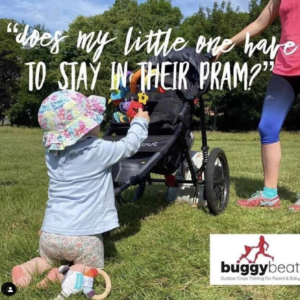 Have you booked yet?! 👶
There are two new Buggy Beat blocks starting in September Empire Hall, Horley!
⭐️ Monday 4th September – Monday 2nd October (5 weeks)
⏰ 10.00am – 10.45am
AND
⭐️ Thursday 7th September – Thursday 5th October (5 weeks)
⏰ 9.45am – 10.30am
Blocks cost just £30 for the 5 weeks!
*Postnatal mums must have had their 6-8/8-10 (post c-section) week check*
You can book your space on Gymcatch, follow LL Fitness, click on available courses and select the Buggy Beat one which is best for you!
Spread the word to any friends/family who might like to come along too! Book with
@llfitness22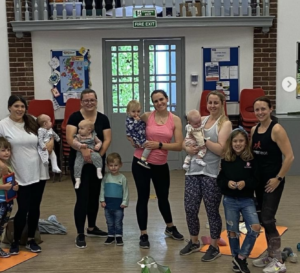 Do you live in Wimborne?
Can't do without your Buggy Beat ? Sessions all thru August. Starts Tuesday 1st. Coffee afterwards. DM @buggybeat_wimborne for info!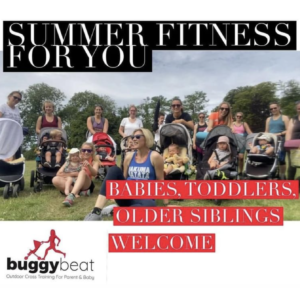 The new term starting in September is now available to book… 💜 book with @leannefitnessbeyondthebump
Some classes have limited availability 💪🏼 Buggy Beat Eccleston, St Helens