What a gorgeous pic today from @buggybeat_wimborne in Dorset😍😍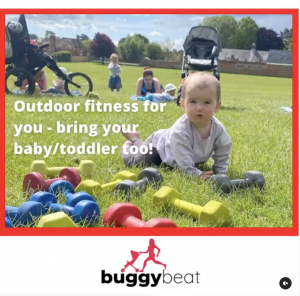 What is BUGGY BEAT?
🎀Outdoor fitness for you – bring your baby/ toddler too.
🎀Cross training classes for all fitness levels.
🎀Fun and friendly.
🎀Meet new friends and fellow parents in the area.
🎀Get out in the fresh air and boost mental and physical health.
We run classes all over the UK and the world! Pop us a message with your area and we will get you in touch with your local coach.