🤷‍♀️What do Buggy Beat classes look like….? Well sometimes Nicci can be found lying under a tree, on a picnic blanket with her legs in the air 😉
🌧 The rain got quite heavy so we took cover 🌳 , it was that or the playground castle! 🏰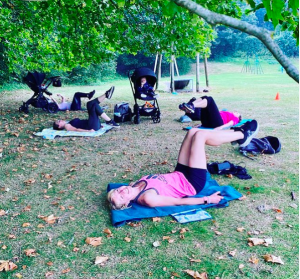 This pair didn't let the rain stop them this morning! Well done ladies! We worked super hard today! The little ones were fabulous too xx #gedlingcountrypark #buggybeat #gedling #nottsmums #mumsfitness #buggyfitness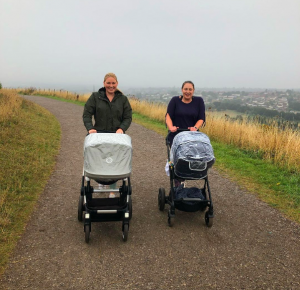 Wow!! Amazing to receive this feedback from a Buggy Beat Mummy after a Monday's class 🤩
Thank you Laura @lozzy34cor I'm really pleased you enjoyed it you done amazing 💕
If you would like to get fit whilst having your little one near by in a welcoming, relaxed, fun environment, join us next week! ☺️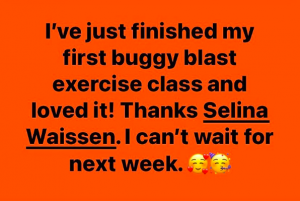 Buggybeat this morning!! We beat the rain!!🙌🏻🙌🏻😁
Thank you ladies for joining me today!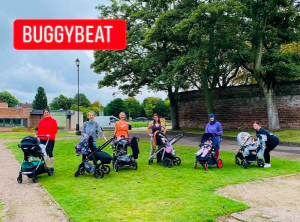 A great re-launch class this morning for Buggy Beat!! 🤩
It was fantastic to meet you & your little ones & I hope you enjoyed the variety of exercises this morning. You all done amazing & the little ones were so good! 👏🏽👏🏽
If you want to join us next week classes are on Mondays 9.45am @ Melrose Community Centre.
Head over to my bio or drop me a DM to book your place ❤️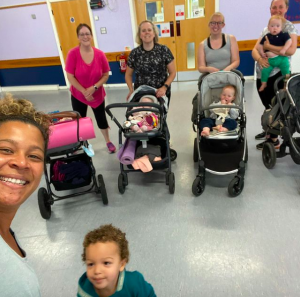 WELL DONE AILEEN who launched BuggyBeat Dunfermline Fife!!🙌
If you live in the area and want to join a Buggy Beat class see more info: Class held at Pitreavie playing field in Dunfermline Fife, aileen-123@hotmail.co.uk, www.InspireFit.co.uk wednesdays at 10am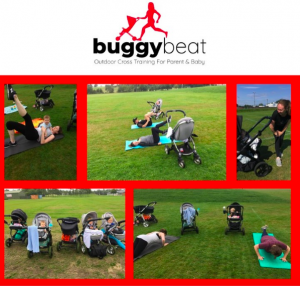 🌳Super sessions ladies and babies with our leg intense circuit
Definitely ready for the week ahead with a motivational Mondays doing our buggybeat woodland workouts at Worden Park each week at 945am
☔️If it's raining we are still training, plus regular free taster weeks throughout the year and a different session each week!
💚Come and join in and share a smile, feeling the benefits of keeping active together outdoors within the beautiful colours 🍃
All ages of children welcome with additional props and a bubble machine
We also welcome you to join with or without your child for our cardio woodland workouts
With an adaptable sessions using a variety of higher and lower options throughout our workouts from a qualified pre and postnatal fitness instructor
"Don't fear moving forward slowly"
We look forward to meeting you and your little ones soon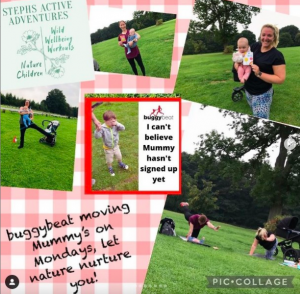 It's a tennis courts kind of day today for Buggy Beat 🙌
Bit damp for the grass so to the tennis courts we go.
You can still book to come along
https://sloganfitness.com/buggy-beat/
See you soon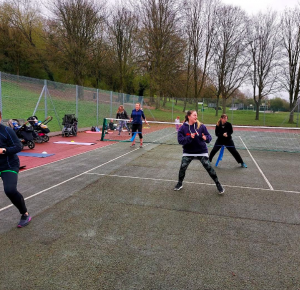 Buggybeat Daventry.
Bring your babies and toddlers and train with us. Every Thursday Morning at 10am.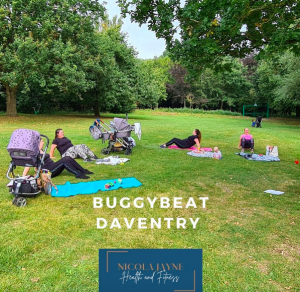 Just look at our happy mums On our very first BUGGYBEAT
Well done buggybeaters I hope you enjoyed it as much as we did
Not signed up yet ?? Join here www.b-fit.uk
See you next week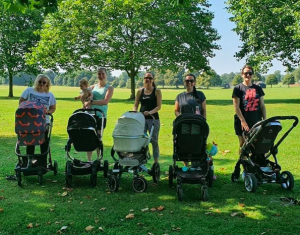 Well done to the Buggybeat ladies today! That was a hot one for sure! Lovely to see you and your little ones! 😊#