Well done to Sue who launched her Buggy Beat class with great success in Walkeringham village playing field, North Notts, here is what she had to say: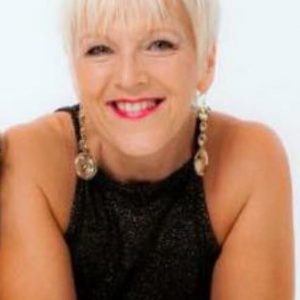 "I suppose if any instructors are thinking they are too old to run a buggy beat to think again. I'm 62 been teaching 30 yrs. never done outside never done mums / buggy classes. I was nervous thinking are they expecting a yummy mummy !!! But I loved the class. Yes it was completely different and so many abilities. I'm used to teaching my same ladies and know what they like. I know how fit they are. I don't usually have to think as fast on my feet. Ie baby crying, so get more exercise where the pram is moving etc. Or wait for a pushchair to be put up, or to feed baby halfway through squats.
What I did think really nice was that after half went to the park in the field and the other half stood chatting in the car park. 
The feedback was really positive. They are all signed up for the month. I am so looking forward to next week. The class had a positive vibe. The girls all took part and certainly made new friends. Results all round. 
Sue x"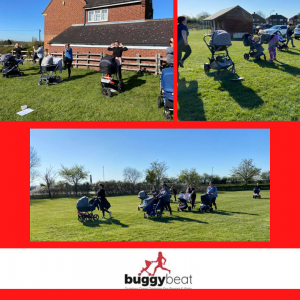 Well done Sue!
——————————————————
Would you love to become a Buggy Beat Instructor? CLICK HERE FOR MORE INFO