Join Buggy Beat Cumbernauld and Kilsyth Thursdays and Fridays with @erinkylefitness 🎯🎯 all fitness levels welcome to come and join our fun and friendly fitness classes ❤️❤️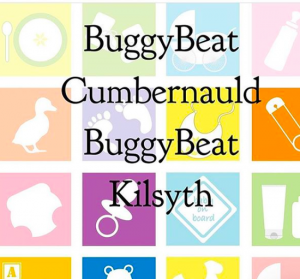 👋👋Meet Nikki, one of our latest Buggy Beat Instructors to pass the course and launch classes in Northamptonshire:
"I am a 39 year old mother of 1, a little boy who has just turned 18 months old. A fitness Instructor who is currently studying towards a level 3 PT qualification and adding some breadth to my services and experience with selected courses.
My passion and focus is functional fitness and am a firm believer that the body should be the only machine you need in terms of working on your health and fitness. I currently teach, bootcamps, circuit training, resistance bands, hiit and now BuggyBeat classes!
Being a mum, I learned how beneficial it was to be able to regain my fitness in an environment where my little one could either be included or attend and when I came across Rachels 'BuggyBeat' it seemed perfect to add to my portfolio of classes.
Now I have been running the BuggyBeat sessions now for a few weeks , they have fast become my favorites of the week. The uplifting nature of mums working out together and being able to socialise in a safe way (especially during our current pandemic) is totally invaluable. The girls love the sessions and I love teaching them. Whilst in line with the BuggyBeat ethos, you can do as much or as little as you choose, the groups I have on board work really hard, within their limits, and I love being able to have such an influence on their mental and physical well-being.
The current classes are run as follows:
Thursdays 10am, Crick Village, Northamptonshire
Fridays 10am, Rugby, Queens Jubilee Park, Warwickshire
And soon to be added will be a further class in Daventry, Northamptonshire.
Thank you for the opportunity, to bring this to so many mums (and guardians) and to make such a difference during these difficult times."
Nikki
Thanks so much for Sharing Nikki we can't wait to see more from your classes 🎯👏 NikkiHiit 👏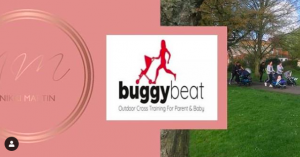 Fantastic pictures today from @leannefitnessbeyondthebumpBuggy Beat workout ❤️❤️❤️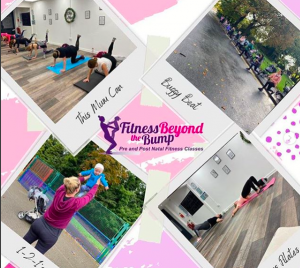 buggy beat Bracknell Today was the first of our weekly Thursday afternoon Buggy Beat sessions. ❤️❤️
The rain stayed away and we were using @pureenergymusic Go EDM Cardio Workout 2 to workout to. The session was a mix of Bodyweight exercises and exercises with the Resistance bands while maintaining social distance at all times. Well done everyone. See you next week.
If you would like to join us either on Mondays at 10.30 am or Thursdays at 1.30 pm please comment below or message me.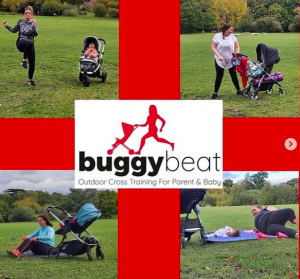 💥💥💥BLOCK STARTING NEXT WEEK. 💥💥💥
Buggy Beat with KK Health and Fitness Klub The Klub @theklubinvergowrie
Buggy Beat is a fresh and modern outdoor session NOT just for postnatal mums, but ALL parents and guardians who look after babies and toddlers – mums/dads/grandparents/childminders/nannies/nursery staff can join in these fun sessions!
Outdoor cross training class where baby/toddler comes along with you in the pushchair. Sessions are taken outdoors in the local park and open spaces in Invergowrie and includes warm up, cardio training, strength and flexibility. It's the perfect way to exercise in a group having fun, with your little one close by.
We drive on with a ten week block to help you drop a dress size for Christmas .
What's included :
🍏Training outdoors with your buggy babes
🍏High protein meal planner with recipes suitable for all the family
🍏Accountability and support
🍏Home exercise plan
🍏Guaranteed to drop a dress size for 🎅🏽
Two blocks running
Wednesday 1.30pm
Friday 11.45pm
Wrap up and train with your precious one. It really does make sense.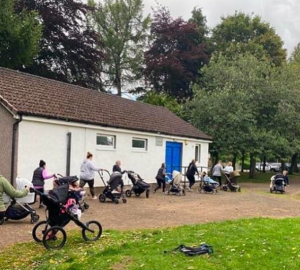 ❤️❤️What a gorgeous pic of Jasper and his hula hoop at Buggy Beat Askham with @jane_fitness_uhc ❤️❤️
–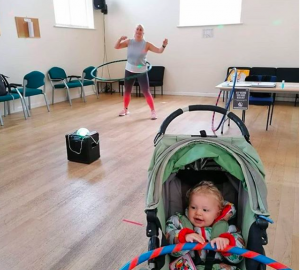 🙌 NEW CLASS 🙌 Partnering with our friends School House Café we are launching a new out door fitness class! Suitable for mummas and buggys ♥️! Get some fresh air and some fitness and bring the little ones along 👌! Starting Wednesday 4th November! DM me to book a space 🙌😊! #buggybeat#buggyworkout#cheltenhambuggybeat @holls.pt