❤️❤️ @fitnessunitbuggyworkout back at it in Christchurch ❤️❤️ Great to see happy and smiley mums working out in the sunshine with their little ones – live classes launching again all over the UK Dm us for info 👍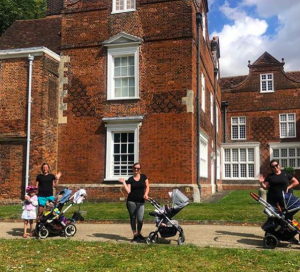 Do you live in Wimborne and want to get fit with your little one? Buggy Beat @kk_fitness_pt are offering small group training 🎯🎯🎯 Family friendly workouts for all levels ❤️❤️ Get in touch with Katrina for info 🌈💭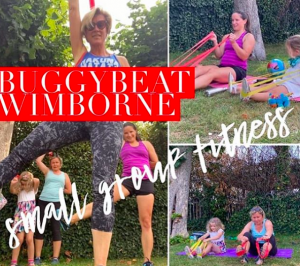 Do you live in Harrogate or Knaresborough and look after a little one?? 🌈❤️ come and join Buggy Beat @buggybeat_hgate_kboro for fun and friendly family fitness classes ❤️❤️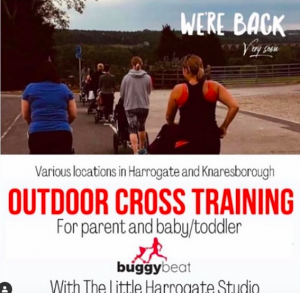 Do you live in Bracknell and look after a little one? 👶✅ come and join @asplinjo at south hill park for fun and friendly outdoor cross training for parent and baby- grandmas, grandpas, caters, brothers and sisters all welcome 👍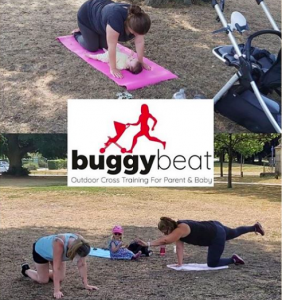 Well done 👏👏 @buggybeat_melaniept and team what a beautiful setting for a workout with fellow Mums and babies ❤️❤️ it's amazing what a little fresh air can do 🌈Buggy Beat is great for both mental and physical health ☀️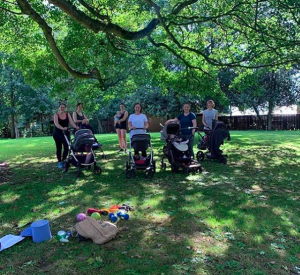 ☀️BUGGY BEAT BROMLEY☀️
✨FIRST CLASS FREE✨
🔥Classes from 10th September every Thursday 10:30am 🔥
.
If you look after a baby or toddler, & would love to meet likeminded individuals, get fit and have fun, come and join us.
.
.
✅All Mums, Dads, Guardians, Nannas, Grandads & Siblings welcome!
✅We change up our workouts every week so you never get bored
✅Safe and fun exercises for all fitness levels
✅ A friendly and warm environment to meet fellow parents
✅ Bond with your baby in the outdoors
.
.
We keep groups small and sessions are suitable for all abilities.
Please DM 📥 me to book your space.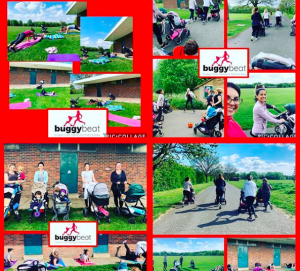 🎉🎉🎉BUGGYBEAT IS BACK!🎉🎉🎉Grimsby and Cleethorpes
🕚11-12noon on Friday 11th Sept
Peoples Park🕚
☀️If you want to start sept with a class that you can bring your children to or even fit in around school/nursery hrs then this is for you
✅Mixed ability
✅Babies to age 5 welcome/ OR CHILDFREE
✅No need for childcare
✅Fresh air and no time restrictions unlike local gyms
✅Happy & friendly community group
✅Physio led with experience in postnatal rehabilitation (diastasis recti, pelvic girdle pain)
✅First class is FREE
✅Previous members with outstanding class passes still welcome and valid
🤗🤗🤗Booking now🤗🤗🤗
❇LIMITED PLACES TO MANAGE COVID 19 SOCIAL DISTANCING MEASURES❇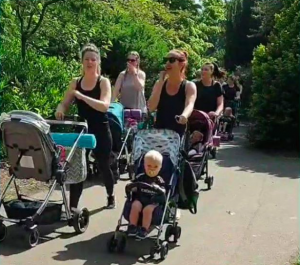 🎯🎯Buggy Beat Broughton Astley in Leicester is back ‼️🎯🎯 Contact @fitnesswithhannah_to join their fun and friendly family classes for parent and baby ❤️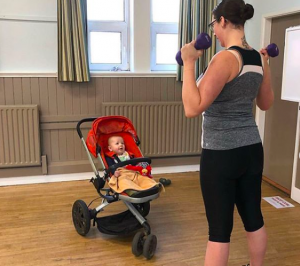 Do you look after a little one and want to join a sociable, fun and friendly class?
BUGGY BEAT could be for you! All are welcome at our classes for all fitness levels… comment below and we will find your local class 👶👣👩‍🦳👩👦 the great news is their classes are currently running online and live!